At Terminal City Club, we are proud to showcase hundreds of selections from around the world on our wine list.
Fall back on old favourites, discover hidden gems, or allow yourself to be surprised by something new. Don't hesitate to ask our attentive and knowledgeable staff for recommendations, or to help you find the perfect wine pairing for your meal. We are constantly refreshing our wine list to reflect the most current and inspired selection available for our members and their guests.
With pride and passion, we offer you this extensive and innovative wine list for your enjoyment!
MENUS |  TCC WINE LIST |  TCC LIQUOR LIST
  CHAMPAGNE & SPARKLING WINE   |  OLD & NEW WORLD ROSÉ
OLD WORLD WHITES  |  NEW WORLD WHITES
OLD WORLD REDS  |  NEW WORLD REDS 
Wine List Bottle Pricing
Club members enjoy substantial savings on wines by the bottle compared to other restaurants and hotels which typically mark-up their wines by 100-200%. TCC's wines by the bottle are priced as follows, based on the replacement cost through the BCLDB.
$49 or less: $17
$50–$99: $28
$100+: $40
"Bring Your Own Bottle"
Members are permitted to bring their own wine for service at their table or storage in their wine locker. The corkage for wine not purchased through the Club is $40 per bottle, regardless of bottle value. This corkage charge is also subject to service and taxes as set out by the government. (The service charge and the taxes are applied to the $40 corkage, not to the price of the bottle you are bringing into the Club.)
Wine To-Go
Members may purchase bottles of wine to go from our wine list. The service charge is not applied for wines to go.
Our Symbols
All out wines are chosen with care. We strive to provide choices for you that are responsibly and ethically made, respecting both the humans who tend the vineyards and make the wines, and the land itself. Wines made this way are healthier for us, better for the planet, and supremely expressive.

Vegan – Wines made with absolutely no contact with animal products during their production. Wines are cloudy after fermentation and are typically clarified using fining agents made from harmless animal-sourced proteins like albumin, casein, gelatin, or isinglass. It's important to understand that residues of fining agents do not remain in wine, but selections with the Vegan symbol assure you that the wine was either left to clear naturally, or a plant- or earth-based product was used.

Organic – Wines that are made from grapes that are farmed organically, using no chemical pesticides, herbicides, fertilizers, or fungicides. Many of these wines are certified organic; for estates that have chosen not to, we've verified their practices.

Biodynamic – These wines are made from grapes that are farmed following highly specific practices (similar to organic) with no use of chemical inputs, greater emphasis on soils health and spiritual, mystical, and astrological components. These selections are either certified or use a majority of the eight preparations outlined in the philosophy devised by Rudolf Steiner in the 1920s.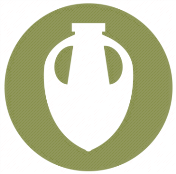 Natural/Minimal Intervention – Wines that are made with very little intervention in the winery and deliberately shun the use of additives and inputs. Naturally, these wines are made from sustainably grown grapes.