Read July 2020's Terminal City Times here!
---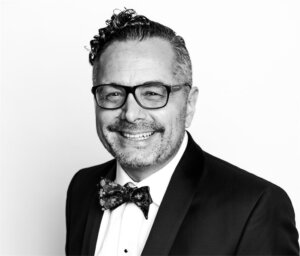 Dear Members,
Summer is finally upon us, and it's been great getting back into the swing of things here at the Club, albeit with a much different look and feel than summers past. A special shout out to all the dads who had the chance to be spoiled at our Father's Day Dinner at the Club. It was a wonderful evening with my family and father complete with physical-distant mingling with the other families. And the Polaroid was a beautiful memento of the evening.
We've continued to increase the scope of our facilities since reopening on May 19, with guidance from TCC Board of Directors, and provincial and regional health authorities. Our staff continue to follow protocols to keep members and staff safe. Reservations are mandatory for the Fitness Centre and are strongly recommended for all other areas of the Club at this time, but on-demand workspace or dining requests will be accommodated if possible within distancing and capacity parameters. Both members and their guests will be required to sign in and confirm they are healthy. We are doing this at the request of the Provincial Health Officer for contact tracing purposes.
The Lions Pub has been open since May 26, at a limited capacity and reduced hours on weekdays. And if you haven't had the pleasure of enjoying a pint or a meal on our curbside patio on Cordova Street, we strongly recommend taking advantage of it while the sun is shining.
Our Meal Kits have been a huge success since launching the program; I encourage you to check it out. Also, don't forget to pair your meal with a bottle of wine (or two).
Music is back in the air as of July 2, with our very own Alannah Lori, continuing with weekly performances on Thursday evenings throughout July, ideally on the patio. TCC's resident oenophile DJ Kearney will continue to host weekly Wine:30 events online in addition to two sessions at the Club – July 8 and 22 – for those wine aficionados looking to improve their knowledge.
We're excited to reopen our Business Centre in July. Computer workstations can still be reserved through Member Services and will be sanitized between users.
The following offerings for our membership still remain in place:
A bonus 25 hours of free parking for the month of July, (with complimentary parking from 4 p.m. to 9 p.m. weekdays and weekends remaining in place). The credit applies to hours Monday to Friday, 9 a.m. to 4 p.m., and is automatic. Simply fob in and out.
Any members who have not used their welcome back $35 food credit from our closure, we encourage you to do so at your convenience in the coming weeks. I know the staff is looking forward to seeing you.
Enhanced cleaning protocols with hands sanitizer and masks are readily available throughout the Club, and are encouraged to help flatten the curve.
As we welcome you back to the Club, we can assure you that the health and safety of membership, staff, and guests remain the highest priority.
I hope everyone has a safe Canada Day, don't forget to wear your red and whites on July 1! I look forward to seeing familiar faces throughout the summer months. Stay safe!
Respectfully,
Joe Corea
Terminal City Club President