Read August 2020's Terminal City Times here!
---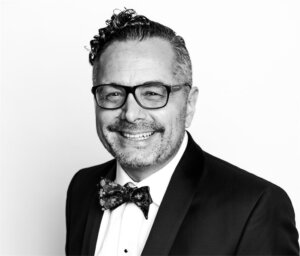 Dear Members,
This is a friendly reminder that you belong to the best Club in the country! All boasting aside, it was a tremendous honour receiving Club of the Year distinction by the Canadian Society of Club Managers last week. We can take pride in the efforts made by membership, guests, and staff over the years; you've helped create the Terminal City Club we know today. This award is not without hard work and dedication to the community you've created.
I hope everyone got a chance to experience the flavours and tastes of our beautiful province for BC Day. Our chefs did a fantastic job preparing a locally sourced meal from local farmers and food producers. It's hard to complain when our 100-mile diet can give us access to so much incredible food and drink.
I'm fairly confident that patio season is finally upon us, which is good news, as we've extended our live music series with performances every Thursday and Friday night in August on the Grill patio (fingers crossed). So make a reservation, and catch our our talented local performers Dave Martone, Melanie Dekker, Adam Thomas, among others.
For all you squash players out there, we are now allowing pods of five players to square off against each other in our courts. I guess it's time to see if all that practice is paying off. Contact the Fitness Centre for more details. All other reservations in the Fitness Centre remain mandatory with hour long and hour-and-a-half long sessions available, with a limit of three bookings at a time.
If you haven't had the chance to join us back at the Club in the past few months, our $35 food credit is still valid, as is our 25 hours of free complimentary parking between the hours of 9 a.m. to 4 p.m. Monday to Friday, just fob in and out for the month of August.
Be sure to check out our Events Calendar for more details on virtual events. With our staples Wine:30, TCC Salon, continuing throughout the month, be sure to book online at tcclub.com if anything strikes your fancy.
Are you interested in joining our Board of Directors? The Nomination Committee will be convening this fall to review candidates in time for the AGM in December. If you are interested in joining the TCC board, please email gm@tcclub.com before September 30, 2020, to express your interest.
As we settle into the dog days of summer let's continue to stay safe, recognize the work our staff has put in to maintain our high levels of cleanliness and upkeep, and of course, respect physical distancing. Bye for now, don't hesitate to say hi if you see me on the patio.
Respectfully,
Joe Corea
Terminal City Club President