Read September 2020's Terminal City Times here!
---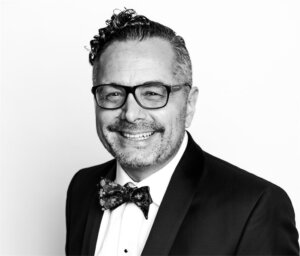 Dear Members,
It appears that summer has nearly passed us by; I genuinely hope everyone got the chance to take advantage of it for better or for worse, I'm sure this is a summer that will stick with us for years to come. And I hope you got to spend a portion of it at the Club. If not, September always has some exceptional sunny days so pop by to enjoy the views while you still can.
A friendly reminder that our 25 hours of complimentary parking Monday to Friday from 9 a.m. to 4 p.m. expired at the end of August. The $35 Welcome Back food vouchers can be redeemed until September 30, 2020, if you haven't received one yet please contact Member Services. So get those reservations secured before the end of September, the staff is looking forward to seeing you!
For all you sports fans out there, you can catch your favourite teams in the Lions Pub or Members' Lounge throughout the month. We'll be showing as many NHL and NBA playoff games as we can, so fingers crossed we can keep cheering on our Canucks and the Raptors well into September!
This month we'll be launching our collection of TCC Merchandise online at The Merch Club, with a percentage of the sales going towards the Terminal City Club Foundation. We'll have everything from shirts, sweaters and polos, to backpacks, aprons, hats, mugs, and much more.
Billiards and darts have also returned to the Members' Lounge, with reservations done through OpenTable or at Member Services, or text us at 604-200-2279. All equipment and tables will be cleaned and sanitized before and after each use. Mandatory reservations remain in place for our Fitness Centre and swimming pool.
Live music has been a big hit and will be extending to Saturday night in September, preferably on the Grill Patio if the weather permits. In the event of precipitation, the music will continue inside The Grill for the remainder of the evening. Keep your eyes peeled for a schedule of performers around the Club, or online. It's always fun to see our local talent in the club!
For those of you looking to expand your knowledge of wine, our resident expert DJ Kearney will be offering a two-part course to gain your WSET Level 1 certificate. The Wine and Spirit Education Trust is one of the leading bodies of wine-education based out of London, England. WSET Level 2 will commence on October 18 continuing over five Sundays until November 15. Registration will be capped to adhere to physical distancing.
Interested in joining Terminal City Club's Board of Directors for 2021/22? If this is something that might be the right fit for you, please send an email to gm@tcclub.com to find out more about the role. Alternatively, don't hesitate to reach out to me, if you have further questions.
As we slowly settle into the fall, let's continue to practice physical distancing, frequent hand washing, and patience as we change seasons. To all the parents out there, I wish you all the best with the start of the school year, and I hope that good things are in store for everyone this month.
Respectfully,
Joe Corea
Terminal City Club President