Read January's Terminal City Times here.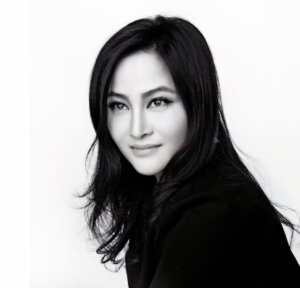 Dear fellow members,
Happy New Year and Happy Year of the Rabbit on January 22! I hope everyone had a wonderful holiday season. Perhaps you were able to celebrate with family and friends here at the Club. It was certainly a busy month for our staff; kudos to the team for navigating an eventful season.
Last year, I had the privilege of serving as Vice President alongside Marian Robson. Marian's dedication to the Club, the Board, and TCC Staff as President was on full display throughout the year. Marian – a distinguished trailblazer in the transportation industry, was one of the original women to join TCC and in December 2021 she became the third female President. I'm thrilled to share that Marian has been selected as one of the top 24 Private Club Presidents of 2022 by BoardRoom Magazine. An amazing accomplishment, and the only Canadian President to be listed! Marian will be featured in their magazine later this year. Congrats Marian! And congratulations to the Board and all Past Presidents who helped get us to where we are today.
A special thank you to all the members who contributed to the Club Fund late last year. These donations went a long way to adding to the holiday bonus for our staff, and I know our staff were extremely grateful for this.
I joined TCC about eight years ago. My first experience was visiting the Grill as a non-member. I was blown away by the service, specifically how I was treated by Sheila. Sheila remembered my name and my preferences. I knew on my second visit to TCC, this is where I belonged!
It's my honour and pleasure to step into the role of President for the coming year. Being a 130-year-old private club, it's vital we honour our tradition while embracing positive changes. The best is yet to come and our Board and Management are committed to that. Three of my top priorities as Club President in the year ahead are:
Working with our committee and management to leverage technology to enhance member experience and engagement.
ESG (environmental, social, and club governance) is top of mind for our committee and will be reporting developments throughout 2023.
The third priority, which I care deeply about, is to continue supporting our most valuable asset, our staff. We have an amazing space and wonderful members, but our staff are a key ingredient in our success. Thanks to our teams for being such an integral part of our operation.
I will also see through the completion of some important projects our Board and management have been working on over the last few years. The first is expanding our footprint. We will soon be opening six private rooms in our former administration space (located behind the Grill); these meeting spaces will be available for rent during the day and become private dining rooms in the evening. We received our permits in December and should have this area completed over the next couple of months. Details on how to book the space will be shared soon.
Next, we will be completing our Fitness and Grill patios, a much-needed membrane replacement that will ultimately improve the patio experience for decades to come.
As we look forward:
If you consider yourself a foodie, this event is for you – John Bishop will be leading our culinary team for a very special dinner on Friday, January 20 with wine pairings from our Wine Director, DJ Kearney.
We have our annual fitness challenge – 45 workouts in the Fitness Centre in 57 days in January and February – a great way to kick off 2023.
Did you know your Club has a secret menu? Ask your server for details, and you might be surprised by what is available as it is constantly changing.
Until next month, best wishes for the year to come!
Sincerely,
Julia Yan
President, Terminal City Club