Read December's Terminal City Times here.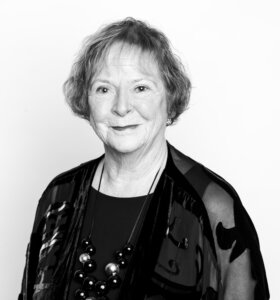 Dear fellow members,
Where did the year go? It has been an honour and a privilege serving as President of Terminal City Club. I have sat on the Board since 2013, and I've seen the Club evolve so much over the years. I am proud of the work we achieved as a Board, and I'm grateful for the hard work exhibited by management and staff throughout the year. Thank you to all the members who continue to support your Club year in and year out. And a special thank you to all the members who generously donated to our Club Fund for 2022!
This year we had the privilege of unveiling a brand-new Grill restaurant (and soon we'll have a new patio to accompany it). Our apologies for any inconvenience caused by the noise or construction on the fitness and grill patios. Early next year you'll see another new addition to the member experience, in the form of small meeting spaces accommodating one to eight guests for daily rental. We'll be sharing more information on the spaces very soon, but I trust that many members will make good use of these.
Another recent highlight was our Annual Gala on November 5, which surely didn't disappoint. It was our highest turnout to date. Kudos to the TCC staff and BrandLive for pulling out all the stops for this special night. It was great catching up with so many members, and the energy at the Club was electric! I'm sure many of you will be counting down the days until the next one…
Our Club is looking very festive this time of year, as you've come to expect. Santa Claus will be making an appearance for our Dickens Brunch on December 3 and 4. Space is very limited for both brunches, so be sure to get your reservations in. Our Festive Lunch and Dinner Buffets are also filling up quickly.
Our Annual General Meeting will take place in the Metropolitan Ballroom on Monday, December 12 from 10:30–11:30 a.m. A reception will follow after the meeting ends. All shareholding members who received the notice of AGM can RSVP with Member Services at concierge@tcclub.com, or by phoning 604-681-4121.
I am excited for what 2023 has in store. And I look forward to welcoming Julia Yan as the incoming President for 2022/23. If you want to know more about Julia, you can do so by reading her profile here.
This will also be the last time to survey the membership before the next president takes over. Please find this month's survey here. Once again, I have appreciated the opportunity to serve as President for 2022, and I know the Club will be in good hands under Julia's leadership and our dedicated Board.
Wishing everyone a safe and happy holiday season!
Sincerely,
Marian Robson
President, Terminal City Club