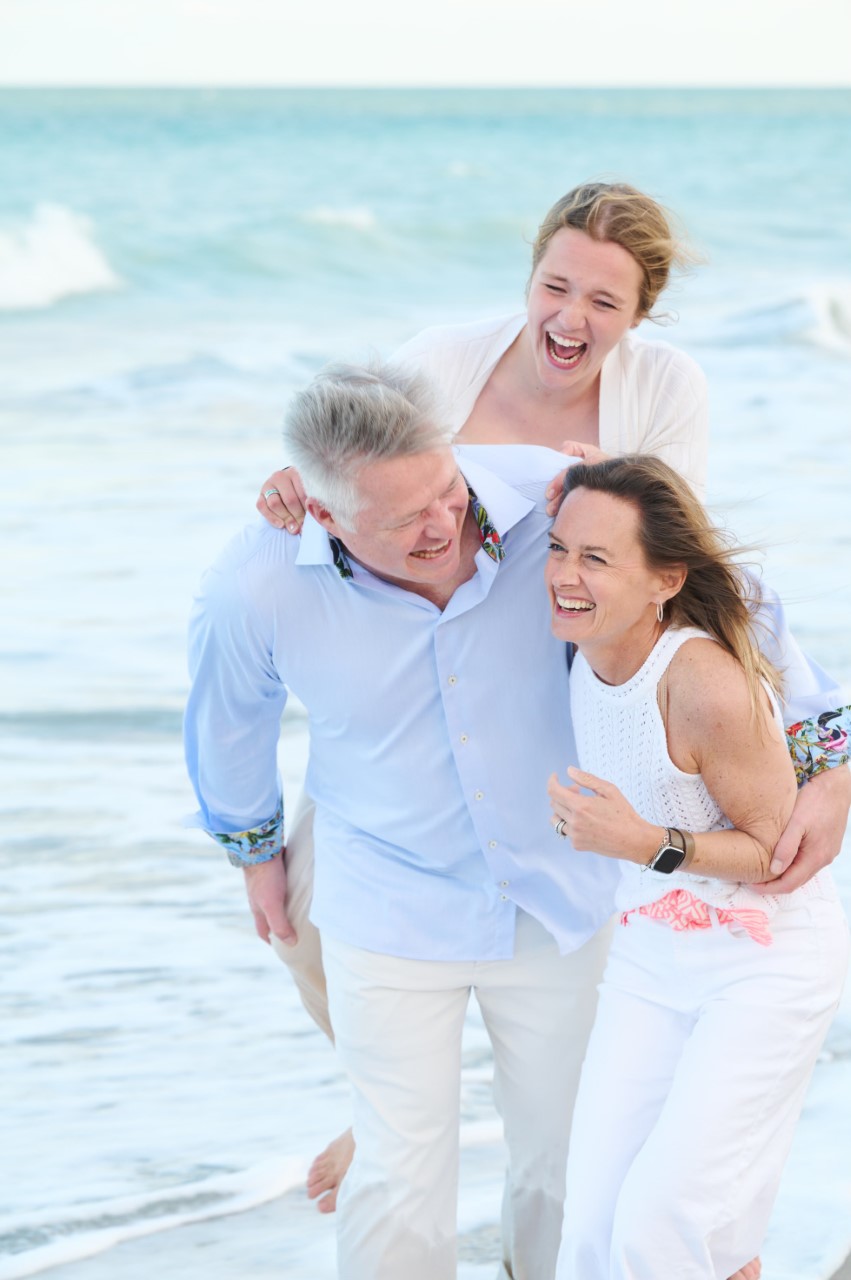 Erik Church was on safari in Africa when he got a call from Brian Scudamore, the founder of 1-800-GOT-JUNK?. He was reaching out because he was looking for a President and COO to help take the company to the next level. He had previously met Erik and their connection was solid, which was better than Erik's cell phone connection on the Serengeti that day.
"I'm with my wife and daughter trying to hear a word Brian is saying," says Erik. "I am literally standing on top of a rock, pointing my phone to the sky to get a better signal." What emerged from that fractured phone call is now a solid partnership leading O2E Brands, a collection of companies that take ordinary home services and make them exceptional, including 1-800-GOT-JUNK?, WOW 1 DAY PAINTING and Shack Shine.
That was in 2011. In his 2022 business book BYOB (Build Your Own Business, Be Your Own Boss), Brian lauds Erik this way: "Erik quickly helped our team go from $100 million to $500 million, and in five years, when we hit $1 billion, we will have the party to end all parties." Erik modestly deflects the praise and acknowledges the two have managed to build something that has changed thousands of lives and continues to grow on its many successes, including being named No. 17 of the top 100 Most Loved Workplaces by Newsweek.
Erik was born in Winnipeg and grew up in Montreal and Toronto and attended Carleton University. After four years in the military, he moved to New York and partnered with his brother expanding his brother's fashion import business into the US. Realizing that Manhattan wasn't his ideal location, he moved the business to Burlington, VT, where he met his wife, Paige.
Paige was studying at UVM medical school and eventually became the first physician to be double boarded in Neonatology and Developmental Pediatrics after her residency at the University of Chicago and fellowship at Tufts. Paige is now a Physician and Professor at Harvard. Their daughter Izzy is in boarding school in New Hampshire.
These days Erik spends a lot of time travelling between the three hubs in his life: Toronto, Vancouver, and Boston. That's a lot of time spent in the air. "Enough to have landed an article about me in En Route magazine," he says with a laugh.
Aside from his family and work, Erik has a few other loves, including biking around the world on BMW 800GS Adventurers with three buddies. "We've travelled about 60 per cent of our way around the world since starting the journey in 2007. We leave the bikes somewhere and every year we all meet for three or four weeks of riding. Right now, they are in Pretoria and waiting to be picked up next May as the group of friends head up the east coast of Africa."
The four of them each lead companies, and Erik describes them all as Type As who like to take control. "Every day on these trips, we find ourselves in challenging situations. It's fascinating to see how we navigate these challenges and each other."
Erik is also an avid outdoorsman who loves wilderness canoeing, backcountry horseback trips, fly-fishing, and upland hunting. His upland adventures include working with his dogs. "It's amazing watching them hunt together. Berkeley the English setter will do the pointing, while Scout the black lab and Waylon the yellow lab will do the flushing and retrieving." Yet another example of how the value of effective teamwork intersects his life.
Erik joined TCC five years ago. As a world traveller, he has the good fortune of belonging to several private clubs and rates ours as, "by far the most relaxed and casual." When he is in town, Erik lives across the street and pops into the TCC for a workout and breakfast before starting the workday. "I have a locker stocked with my favourite liquor, and I can bring friends over and it's like I am in my living room. I love it here."
Erik says he's happy that what started as a fractured phone call from halfway around the world led him here to Vancouver and to TCC, "a place I can call home."