Read October's Terminal City Times here.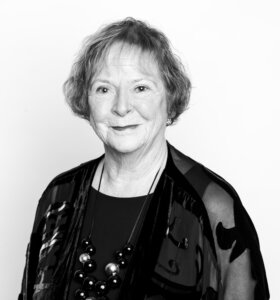 Dear fellow members,
I hope everyone has enjoyed the lovely fall weather. With October upon us, we have Thanksgiving (and Halloween) to look forward to, and hopefully some quality time spent with family and friends.
October also marks the start of the Club's 2022/2023 fiscal year. The Club has recovered well from the challenges faced coming out of the pandemic and we are poised to continue growing the business and adapting to changes as they come. Board and Management have approved a budget and five-year plan that will reflect these changes and will continue to look at ways to improve our Club. More details will be shared with the Membership at our Annual General Meeting on Monday, December 12.
Now that patio season is behind us, we will be taking the time to re-surface our Fitness Centre and Grill patios for next season. Management will try to minimize interruption to Grill service and the Skidmore, Beck, and Bhatia rooms while the project progresses. We look forward to unveiling the improvements in the spring.
Following a busy September, October will be full of member events, including our wine tasting, networking lunch, Hennessy event, big bottles/small bites, and much more. Please see the inner cover of October's newsletter for a preview of our holiday events up until December. Also, tickets for the return of our Annual Bond Gala on Saturday, November 5 are moving quickly, so be sure to get your tickets before it's too late.
The coming months are shaping up to be busy around the Club. If you haven't already, I encourage you to get your reservations for holidays parties and gatherings in as soon as possible; limited space remains – please reach out to catering@tcclub.com. Also, it's never too early to secure a table for our popular Dickens Brunch with Santa. Book online via Member Central, or by contacting Member Services.
For the sports fans out there, we'll be screening as many Canucks, NFL (and hopefully Blue Jays) games as possible in the Lions Pub and Members' Lounge this month and into the winter.
Your Board and Management have heard from many members in recent months that the appetite for member-centered office and small meeting spaces in the Club is high, given the changes to remote work. The Club has made significant progress in satisfying this need and we plan to unveil these spaces to you soon. My survey for this month, will focus on the office and small meeting space and working habits at the Club. Please use this link to take October's survey.
I'm thankful for all the feedback we've received from our surveys. It has helped us continue to gauge the needs of our membership. Wishing everyone a pleasant start to the fall and a busy month ahead.
Sincerely,
Marian Robson
President, Terminal City Club