Read November's Terminal City Times here.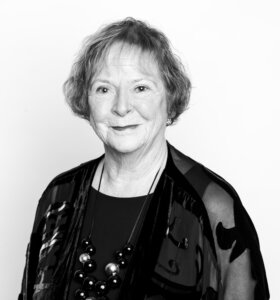 Dear fellow members,
I hope everyone has enjoyed the start to the fall season, and that the October sunshine afforded you some quality outdoor time with friends and family. I'm sure it'll start to feel more like the Vancouver we know, especially after daylight savings time kicks in.
As we creep closer towards the end of calendar year, my time as President is coming to a close. I'm extremely proud of the work our Board has done throughout the year, and of course the tremendous work done by our management team, front of house and heart of house staff all year long. I anticipate a very busy few months for the team, so keep up the good work!
I'm pleased to advise that BoardRoom Magazine, in partnership with Forbes Travel Guide, has announced that Terminal City Club has earned the prestigious Distinguished Club Iconic Award, the Hallmark of Excellence. The merit-based award recognizes exceptional private clubs that exceed expectations in the quality of service, facilities, governance, and most importantly the teamwork of the staff and management. We join some exclusive company being one of the first Canadian clubs to receive this honour, and one of only 200 clubs worldwide to have this distinction.
I know many of you have been waiting patiently for the return of our Annual Bond Gala on November 5. Our Club will be fully transformed for what is sure to be a special event (three years in the waiting, to boot). If you've never experienced the event before, I would highly encourage you to secure tickets before it's too late. Attendees should arrive in black tie attire and bring your dancing shoes!
Before you know it, the holiday season will be upon us, along with the decorations. We'll be kicking things off later this month with our Holiday Social on November 23, followed by our beloved Dickens Family Brunch on December 3 and 4. These events generally sell out, so be sure to get your reservation in sooner rather than later. Also, look out for a schedule of our Festive Lunch and Dinner Buffets and other holiday events on page 7.
As you might expect, the availability for room bookings around the Club is filling up fast. If you have a holiday party you're looking to book, I'd encourage you to reach out to our Catering team at catering@tcclub.com. If an intimate and elegant gathering suits you better, our Bespoke Dining experience in at the Chef's Table would make for an excellent choice.
Also of note, the Club's Annual General Meeting will take place on Monday, December 12 at 10 a.m. in the Metropolitan Ballroom. Please note, this year's meeting will not be livestreamed as we've done the past couple years. More details will be provided to the membership throughout the month. If you have any questions you'd like answered, please email them to gm@tcclub.com in advance of the meeting.
December's letter will be my last as President. Until then, I hope you can enjoy some quality time at your Club this month, whether that's staying dry, entertaining, networking, or making use of our Fitness Centre.
As always, I'll be surveying our membership for their thoughts, so please take a minute to answer a few quick questions here to help us improve your Club experience.
Sincerely,
Marian Robson
President, Terminal City Club