Read this Summer's Terminal City Times here.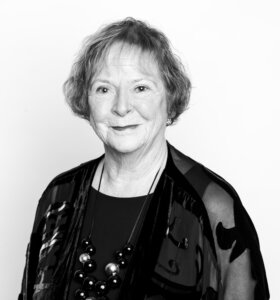 Dear fellow members,
It took long enough, but it seems that summer is finally upon us. Our Summer Social on the Terrace patio was a huge success last week, and we were happy to see such an excellent turnout, despite the weather. The event is always a highlight, and a great way to meet new people and connect with familiar faces. For a full calendar of upcoming Club events this summer, please see pages 4-8 of the newsletter.
Things are moving along quickly, and I am now at the halfway point in my term as President. Business has been steady for all areas of the Club the last couple months. Corporate events, galas, and meetings room requests have kept our teams very busy. And the return of cruise ships and tourists has kept the Lions Pub and parking lot humming.
Over my 31 years as a Terminal City Club member, I have met some wonderful members and made many friends. It is impossible to overstate the impact that dedicated long-term members make on a member-based organization such as ours. And so, we extend our congratulations to Mr. Jimmy Pattison on 65 years of TCC membership this summer. I think you will enjoy the article on page 10 celebrating this milestone.
We have a dedicated Board at TCC with a committed focus on long-term success. Our Board is nearing the stage where we deliberate over our upcoming budget for 2023. While business is solid, we are mindful as we navigate the difficult landscape of high inflation, staff retention, and increased operations costs.
Speaking of our Board, we'll be putting the official call out for nominations to join our Board at our AGM in my next newsletter. One of the tools we use in seeking new Board members is a skills matrix which defines the types of skill sets needed for a balanced board. Currently, we are missing certain skills, including insurance, food and beverage, and pension expertise.
If you feel that you, or a member you know, can make our Club better by joining the Board, I encourage you to reach out to our General Manager at gm@tcclub.com to learn more about the time commitments and process our Nomination Committee follows.
If you haven't heard of our Bespoke program, it offers members a chance to work with our team to plan and curate a unique dining experience with a custom designed menu, theme, cocktails, and wine pairings. We plan to do many of these in the Dr. Ignatius Cheung Room behind the hidden wall in the Grill. I attended one last month and it was magical!
Membership is the lifeblood of any club. If someone in your network would be a great fit for TCC, please reach out to our Membership team at joinus@tcclub.com. See the outside back cover of July/August's newsletter for more information about our current Member Referral program as well as a special opportunity to win a Bespoke Dining Experience for eight
I hope you've all the chance to experience the newly renovated Grill. Staff and the Board are extremely pleased with how functional the space is, and it's been great seeing members using the new space. If you haven't had the chance to check it out, I'd encourage you to make a reservation.
Lastly, I hope everyone enjoys their summer, and that it's complete with vacations, patios, sunshine, and quality time with friends and family. This note will encompass July and August, so it'll be a couple months until you hear from me next. Stay informed on events and member news via our weekly TCC e-blasts, and don't forget you can use our texting system to secure your reservation on the Grill patio at 604-200-2279.
Until next time, take care!
Sincerely,
Marian Robson
President, Terminal City Club