Read June's Terminal City Times here. | Take June's Monthly Member survey here.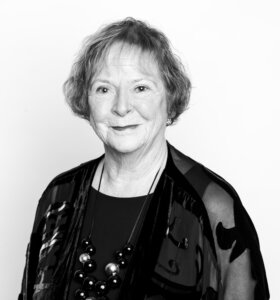 Dear fellow members,
It's finally starting to feel like the Club has returned to business-as-usual. We've seen many of our longstanding organizations and meeting groups returning, and consistent bookings for large-scale weddings and special events. The Lions Pub continues to see an uptick in its business levels with the steady stream of cruise ships and conferences at the Convention Centre. Also, our Curbside patio is now open!
As you can image, the Catering department has been increasingly busy over the past few months and are showing no signs of slowing down. If you are planning for events this Summer, I would encourage you to connect with catering@tcclub.com.
One of the effects of the pandemic on the hospitality industry is the difficulty in retaining staff and finding new qualified replacements. We must face the prospect that these challenges may be with us for the coming years. That is why the Board and management have made it a priority to do all we can to retain employees, while recruiting high-quality replacements for those who leave us. If you know of people in your network who may be job searching, I would encourage you to refer them to tcclub.com/careers.
We hope you've used the past few months to connect with your networks and catch up with familiar faces at the Club. Last month our Members Wine Tastings both sold out and had wonderful energy. We can look forward to more mingling when we host our Summer Social on June 28th. The Club will be celebrating all the dads out there for our Father's Day dinner on Sunday, June 19th. We hope some of you can join us for this special evening. Be sure to RSVP early to reserve your spot.
For a full list of upcoming events please see our summer events calendar on page 7 of the June newsletter.
The official 'grand opening' of the Grill in the works. More details will follow this month. We're thrilled with the finished product and are excited to fully utilize this beautiful space. This is certainly an excellent update to our Club. Like many projects, we experienced delays on deliverables of some kitchen equipment. Our culinary team is familiarizing themselves with the space and new equipment. Rest assured we'll be fully operational all summer and personally looking forward to seeing you on the patio.
As always, your feedback from our monthly surveys is always welcome. Be sure to fill out June's survey (link above). Fingers crossed for more consistent sunshine for the months ahead.
Best wishes,
Marian Robson
President, Terminal City Club