Read April's Terminal City Times here. | Take April's Monthly Member survey here.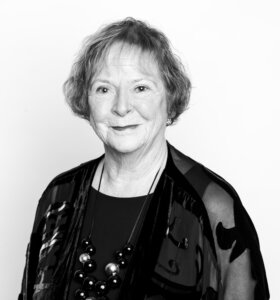 Dear Fellow Members,
If you were to pass by the Catering office this month, you would hear the phones ringing off the hook! Since the lifting of PHO restrictions, the activity level in all areas of the Club have increased dramatically. If you have plans for an event, I recommend you take early action to book space.
Last month, your Board and senior management held our annual planning day at the Vancouver Lawn Tennis & Badminton Club. We dealt with the short-term, including some property issues, member office space, staff availability, and retention. Then, our facilitator worked with us to consider where the Club could go over the next 30 years, truly a long-term view of our opportunities!
Another important event in my calendar in March was the TCC Staff Party. Vice President Julia Yan and I were honoured to be invited to this special event. I had the opportunity to chat with many members of our team and was struck by a common theme: they love working at the Club because of the relationships they have built with members and colleagues over time. Dozens of our staff have been with the Club for five or more years; some of our top-tenured staff have been here for decades.
The Board is so proud of the work that staff have done through challenging times to continue to offer excellence, providing members a safe haven during the pandemic. Over the past two years, staff and management have coped with layoffs, reduced hours and pay, and ever-changing restrictions, yet they have stayed the course. Winning Club of the Year during a pandemic is an achievement to be proud of. TCC is a recognized leader in the club world; we have found ways to stay open when many clubs were closed.
Now, looking ahead to Easter, the Club will again be offering limited-edition Easter eggs. These are the spectacular creations of our pastry team, and currently up on display at Member Services. Supply is limited so place your orders early.
I am also excited to report that our new Grill/Kitchen will be opening soon, with just some finishing touches to complete. An official announcement regarding a soft launch and official opening are in the works.
Good news, the City of Vancouver is keeping curbside patios for 2022 and beyond. TC Lions Pub is keen to reactivate our patios in the warmer months and staff is working with the City to secure permits and approvals.
We are in a good light as we look forward, with many new bookings on the horizon; the pent-up demand for weddings and other large events gives promise for a better year ahead. Thank you, sincerely, for your dedication and commitment to the Club.
Until next month, take care and enjoy yourselves!
Marian Robson
President, Terminal City Club