Read February's Terminal City Times here.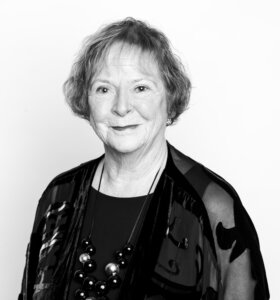 Dear Fellow Members,
As we enter the Year of the Tiger, I wish everyone a healthy Lunar New Year! Now that January is behind us, we enter the shortest month of the year and can look forward to Spring days around the corner.
It's been great seeing some familiar organizations and groups returning to the Club. We look forward to welcoming larger events, gatherings, and banquets back, when permitted to do so. The latest changes to the PHO were difficult in many ways, but we can only stay the course and do the best we can given the circumstances.
As restrictions continue to lift, I encourage everyone to consider ways the Club can be used strategically for you, or your businesses moving forward. The team would be more than happy to help facilitate your ideas, and work with you on your next strategic planning session or a retirement party.
Our TCC Salons and discussion groups offer new perspectives and riveting conversation; "liquid learning" Wine:30 sessions are still being offered both in-house and online; and you can catch live music in 1892 Thursdays through Saturdays. Be sure to check out our Events calendar for more details.
If you haven't had the chance to attend one of the Club's Gourmet Dinners, I'd encourage you to do so. Save the date for this month's dinner on Friday, February 25. The staff and culinary team do a fantastic job making sure it's a night to remember. For our wine enthusiasts, we'll be hosting an exclusive evening with Shane Munn, Winemaker and General Manager of Martin's Lane Winery in Kelowna on Friday, February 11.
For all you football lovers out there, we'll be showing the Super Bowl in the Members Lounge (and Lion's Pub) on Sunday, February 13. For the true lovers, Valentine's Day will be the following day (a friendly reminder to the football fans), and the Club would me more than happy to host you for a special night with your Valentine. Make your reservation today!
I hope our members have had the chance to put our Fitness Centre to good use since it re-opened in mid-January, just in time for our 45 Day Fitness Challenge this February and March! To all members participating in the challenge, I wish you the best of the luck. Depending on when you're reading this, it's not too late to sign up and work out 45 days over the next two months.
A big thank you to everyone who participated in last month's survey. Your feedback is most welcome, and our Board and management will do their best to make sure your comments and concerns are heard. Here is the link to February's survey; please take a moment to complete it. As a reminder, the Club will be closed for Family Day on Monday, February 21.
Until next time, take care and stay safe!
Sincerely,
Marian Robson
President, Terminal City Club