Read January's Terminal City Times here.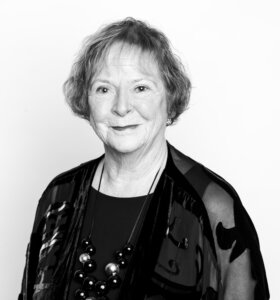 Dear Fellow Members,
First, I'd like to say Happy New Year to all our members! I hope everyone was able to safely gather with friends and family over the holiday season. And a sincere thank you to everyone who supported us throughout 2021.
I am extremely grateful to be named President of Terminal City Club, joining Liisa O'Hara and Angela Webster as the third female President of the Club. It is a special honour, and I'm excited to take on the challenge. As well I'd like to welcome new directors Jill Kivett and Steve Owst to our Board. And, for the first time in the Club's history, the Vice President, Julia Yan is also a woman.
I look forward to continuing to work with our Board, membership, management and staff throughout the year. I have trust in our Board, and the wonderful staff we have working at TCC.
I want to acknowledge the work done by the management team for another successful year (given the circumstances). The team was resilient in the face of layoffs, labour shortages, and shifting regulations under the Provincial Health Officer. As the Omicron virus spreads rapidly, we face new challenges and further restrictions, which will require constant vigilance and a great deal of patience from all of us.
Our Director of Finance & Facilities, Laura McLachlan did an excellent job budgeting for a pandemic and making sure the Club was conscious of its spending throughout the year. And to Jennifer Silver and the membership team for amazing results, signing up 146 members during the 2020/21 fiscal year. And to all the staff: your hard work is appreciated.
I'd like to thank all the members who contributed to the Club Fund late last year. These donations went a long way to adding to the holiday bonus for our staff, and I know the staff were grateful.
The renovation to our Grill/Kitchen will continue into the new year. Our contractors, BLT Construction continue to make progress, and I hope to share more details with you soon. Until it's time to cut the ribbon, please excuse the noise on the second floor.
I look forward to settling into my role as President this month, and I want to make sure I am engaging you, our membership, as much as possible. Starting with January's issue, each newsletter will include a brief survey (here) for members. You are encouraged to provide the Board with your feedback each month, giving us timely information to help us to continue to make our Club better in 2022.
Once again, I appreciate the opportunity to serve as President for 2021/22, and I wish you a safe and productive start to your new year.
Sincerely,
Marian Robson
President, Terminal City Club