Read January 2021's Terminal City Times here!
---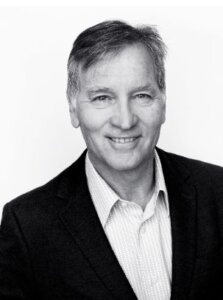 Dear Members,
I'd like to take the time to wish everyone a Happy New Year! Hopefully, everyone had safe and enjoyable holiday season, despite the unusual circumstances we are facing. Now that 2020 is behind us, we can reset and refocus on tackling 2021 head on. Secondly, I am honoured to be named President of Terminal City Club, and I look forward to working with staff, our members, and our tremendous Board throughout the year. I am sure we'll face some challenges in the year ahead, but I'm confident in the group we have around the table (or these days, the Zoom call).
As our Past President, Joe Corea spoke to at our Club's Annual General Meeting last month, it was an extraordinary year for TCC with enormous challenges. I would be remiss if I didn't highlight the impressive efforts of our management team over the past nine months, starting with the leadership of our General Manager, Peter Jackman. He and his team have risen to the occasion to ensure the highest health and safety protocols are maintained, and Club operations are running as smoothly as possible.
Our Director of Finance & Facilities, Laura McLachlan, has put in endless hours re-working our financials and making sure we are on top of all government programs. 2020 threw plenty of curveballs, so kudos to her and her team. Jennifer Silver, our Director of Membership & Marketing and her team have amazed us all in continuing to build our membership through the challenging months following our re-opening. Who would have believed we would finish 2020 with 44 more members than when we started?
I want to extend another thank you to all the members who contributed to our Club Fund late last year to provide a small Christmas bonus to our dedicated employees. The show of support was impressive and speaks volumes of how members appreciate the efforts made by the Club staff to create a safe and welcoming space for all of us.
The Board and staff will keep a close eye on the Public Health Orders, as they pertain to all aspects of our business. Masks will remain mandatory inside the Club until further notice. It is a great relief to see a vaccine is being rolled out.
Our Fitness Centre saw some significant upgrades to our cardio machines last month. I hope you've all had some time to test out the new gear. We've repurposed some of the old equipment in our A.C.R. (Auxiliary Cardio Room, although I like to call it the Cardio and Chandeliers room). The room requires no reservation.
I can't wait to step further into my role as President in the coming months. I first started coming to TCC in 1969 as a young boy and am honoured to be named President. I look forward to carrying the torch and am happy to hear any feedback or concerns that you, our members may have.

Sincerely,
Stewart Marshall
Terminal City Club President