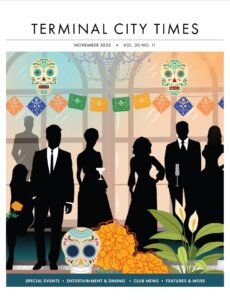 Read November 2023's Terminal City Times here.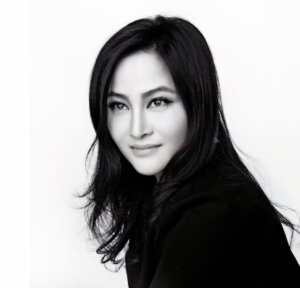 PRESIDENT'S LETTER
Dear fellow members,
I hope the start of fall has been productive and has allowed for some quality time indoors with friends and family. Or perhaps you enjoyed some of those rare blue-sky days outdoors.
I'm pleased to announce that TCC has once again been recognized as a Platinum Club of the World! Our Club has held this distinction since 2018, and we're in very good company being named one of the top 100 City Clubs worldwide. It's another feather in our Club's cap and is an honour to be named once again.
As you know, I can't speak highly enough of the excellent staff we have at the Club. I'll be sending a separate note with information on contributing to our Club Fund. The deadline to donate will be Friday, November 24. If you want to contribute to the fund, management will be administering it to our staff at the end of the month. I know the Club will be very busy for the next few months, so keep up the good work team!
Our Annual Gala takes place on Saturday, November 4. It's not too late to secure your tickets for this fantastic event. Our team (along with BrandLive) will be transforming our spaces into iconic Bond scenes and will feature a unique vibe for each room. If you've never experienced the event before, I would encourage you to get tickets now. And for those of you who have already secured your tickets, I hope you have (or had) a fantastic evening!
You'll see our holiday decorations go up very shortly. Also, tickets for our beloved Dickens' Family Brunch on Sunday, December 3 are moving quickly. This event generally sells out, so be sure to get your reservation in soon. More info on our Festive Lunch and Dinner Buffets and other holiday events can be found on page 7.
Another event that supports an initiative that is close to my heart, is the Holiday Spirits Social on Wednesday, November 15. The event raises money for Admiral Seymour Elementary School through the TCC Foundation and allows our Club to provide a holiday meal and gifts for the entire elementary school.
Having volunteered and donated to Admiral Seymour in previous years, I can say firsthand what a great cause it is, and a special event for the students and TCC staff. I vividly recall my first volunteer experience during the 2019 TCC Christmas lunch program as I joined a team of TCC staff for a walkthrough of the lunch service. Only two kilometers from our beautiful club, children can sometimes arrive to school hungry, and it's great that the TCC culinary team can provide a hot meal for the students.
This experience motivated me to seek additional funding for Admiral Seymour's kids, and I'm thankful that my employer, TMX Group, contributed to the school's breakfast program during the pandemic. I urge you to donate to Admiral Seymour. Every contribution helps support a great cause, and hopefully brings smiles to their faces. I take pride in TCC's commitment to supporting these children for over 10 years. Together, we can create a meaningful impact on their holidays. If you want to donate to Admiral Seymour via the TCC Foundation, I encourage you to consider donating at the event or emailing [email protected]. Any donation of over $25 is eligible for a tax receipt.
December's letter will be my last as President. Until then, stay dry and I hope you can enjoy some quality time at your Club over the course of the month.
Sincerely,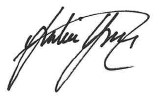 Julia Yan
President, Terminal City Club