Wednesday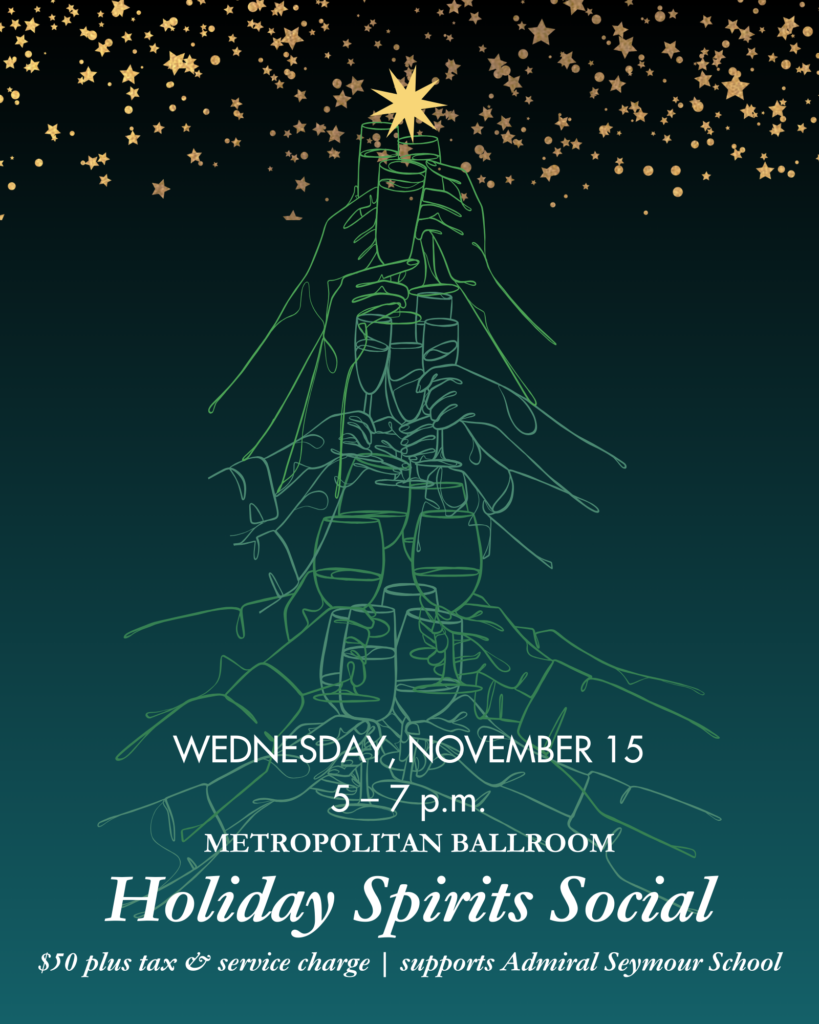 , November 15
5 – 7 p.m.
$50 plus tax & service charge (partial proceeds support the TCC Foundation)

Launch the festive season with some high calibre spirits and irresistible nibbles while we connect, groove to DJ Wonjo, and accomplish some early gift shopping. It's a great time to tick off your corporate list, buy a premium bottle for that special someone, or simply stock up your home bar for the holidays.
Did you know that this yearly event also allows the TCC Foundation to help bring Christmas cheer to the kids at Admiral Seymour Elementary? Holiday fundraising has never tasted better.
Highlights from the pour list include:
Lagavulin 16 Year Old Islay Single Malt (value $166)
Bearface Canadian Whisky Wilderness Series 02 ($60)
St. George Breaking & Entering American Whiskey ($113)
Mortlach 12 Year Old Single Malt Scotch Whisky ($72)
Kaiyo The Single 7 Year Old Japanese Whiskey ($130)
Alfred Giraud Heritage French Malt Whisky ($270)
Cincoro Tequila Añejo ($231)
Casamigos Mezcal ($105)
El Tequileño Gran Reserva Tequila Reposado ($120)
Tofino Distillery Old Growth Cedar Gin ($43)
St. George Botanivore Gin ($59)
And more!