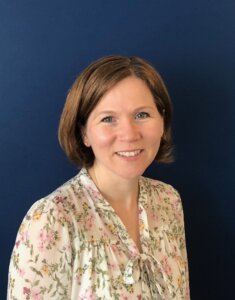 In 1995, Sarah Chapman attended Douglas College with the vague notion of a career in kinesiology. At the same time, she ran a side hustle as a personal trainer. Sarah was a prodigious athlete in her youth — gymnast, swimmer, diver — so her deep understanding of fitness made personal training an obvious and comfortable fit. "I really enjoyed the work," she says. "I was successful enough that the money became more alluring than school." Sarah parked her classroom ambitions and worked full time on her booming fitness business. Success, however, came with its own set of problems.
"I was working 16 hours a day out of my 1983 Honda Accord and the business was becoming more and more schedule based — less personal training and more operational. I noticed I was losing touch with friends and stopped enjoying activities. One day I woke up and thought 'I have a problem here. I'm 21 with no degree. I need to figure out the next step.'"
She recalled a life lesson from her grandfather, a successful entrepreneur and land developer. "He was my best friend, and I learned from him that it doesn't matter what you choose to do, as long as you have options."
Sarah had an interest in business, law, and psychology, but not much interest in going to school for eight to 12 years. Having heard some wonderful things about BCIT, she went to the institute's career centre where she found herself staring at a wall of brochures. "I pick up this pamphlet called 'human resources.' At the time, I didn't even know what human resources meant. I opened it, read that it connects with business, law, and psychology, plus it's only a two-year program. Done. Sold. And that's I got into human resources." She later went on to complete her degree in Business Administration and Management.
Today Sarah is senior HR director at Paladin Technologies. Her team is responsible for all the company's human resources work in Canada. As well, she is the lead for talent acquisition throughout North America — a significant challenge given Paladin has been growing as much as 40 percent year over year. "With different rates of growth come different business strategies and how you apply them. When I arrived at Paladin in 2017, I probably thought I knew how to manage the kind of growth we are experiencing, but I didn't. I learned through the work."
Learning through the work is something Sarah experienced in astonishing ways during her first post after graduation. In 2001, she was hired on a three-month contract by a British Columbia electronics company that had a difficult reputation and a difficult time retaining HR staff. "When I started, the department was six of us for about 600 employees. By the end of my three-month contract, we were down to three, so I got an extension." The company was in negotiations with the Canadian Auto Workers on a collective bargaining agreement, and when the final days to reach a settlement approached, that HR department of three was now down to one — Sarah. "The union was not at all pleased it was just me at the table — this skinny kid barely out of school negotiating her first CBA. Much of my success at the time was because I wouldn't say anything, and I didn't say anything because I didn't know what to say. They would ask a question, and rather than engage, I'd deflect and go study the best response that night." Sarah got the agreement the company wanted, quit the next day, and went travelling to Peru.
"My career has been very linear since then. Take one step. Take another. Not long ago, a colleague advised me that sometimes you learn more by taking a step down or moving laterally — or trying a different industry. He was right. The move to Paladin was lateral at the time I took it, but it was a brilliant move because I've learned so much."
Sarah and her husband Rob have two children, Grace, 11, and Matthew, 7. The couple joined TCC in March 2020, the same month it temporarily shut down due to the pandemic. "During Covid, the TCC was an oasis. We were here almost every day. It was so comfortable and felt so safe. Our kids thought they had the run of the place because everyone was so fantastic to them. "The Club is a great fit for us — the pool, squash courts, gym, plus it's downtown and walking distance from work and home. Joining has been one of the best things we've done as a family."