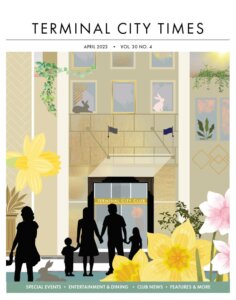 Read April's Terminal City Times here.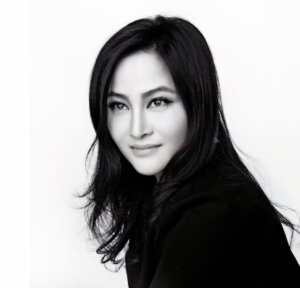 PRESIDENT'S LETTER
Dear fellow members,
I hope that you have been enjoying the glimpses of Spring weather in Vancouver. As always, the arrival of a new season brings a new events calendar and some exciting updates from Terminal City Club.
Having had an opportunity to reflect on International Women's Day last month, I feel honoured to be the fourth female president of the Club. As TCC President, I would like to congratulate our fellow TCC Member Catherine Heath on her well-deserved award of being named the Association of Women in Finance's 2023 PEAK Award Honouree in the "Significant Board Contribution" category. Catherine, your commitment to excellence is truly inspiring. Congratulations once again on this amazing accomplishment!
Your TCC Board of Directors recognizes the importance of being mindful of how our actions reflect on our Members, and in turn impact our world locally and globally. Accordingly, we are committed to developing policies and monitoring our progress with respect to Diversity, Equality & Inclusion; Corporate Governance; Social Responsibility; and Environmental Responsibility.
Coming up on April 22, Earth Day is another opportunity to reflect on how we can take actions that support our goals in those areas. With a goal of supporting sustainability in the Food & Beverage sector, our Club has made a commitment to sourcing organic kitchen ingredients from local farmers whenever possible; and including a range of organic and sustainably produced wines for your enjoyment.
It is essential to continue embracing sustainable practices and encouraging others to adopt such practices for a more sustainable and greener future.
Moving on to the Events calendar, there are a couple of highlights coming up over the next few weeks:
Easter Brunch (Sunday April 9, and already 75% sold!), and
Mother's Day Brunch (Sunday May 14; registration now open)
There are three seatings for each event, at 10:30 a.m., 11 a.m., and noon. While that may seem like plenty of tables, I encourage you to book now. These brunches sell out every year, and I am certain this year will be no exception!
Stay tuned to your Member Update emails for upcoming details on other unique offerings like the Saturday Series, our fantastic Cinco de Mayo tequila tasting (Friday, May 5), and additional family-focused events throughout the Spring.
Last but never least, there are some additional updates to report on:
The upgraded patio surfaces on the Fitness Centre and Grill patios are nearly complete. We are excited to unveil these improved surfaces as well as some other patio upgrades just in time for warmer weather. These changes also represent (invisible but) important fixes to the roof membranes for the spaces beneath each patio.
The Lions Pub curbside patio on Cordova Street is set to return this year, providing a lively additional space for TCC Members and all our Lions Pub patrons to enjoy during the summer months.
Thank you for being a part of our Club community. We look forward to seeing you around the Club soon.
Sincerely,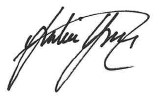 Julia Yan
President, Terminal City Club