Read December 2021's Terminal City Times here.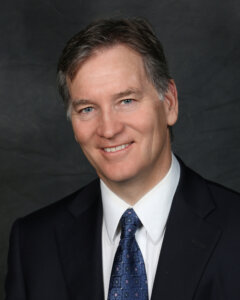 Dear Fellow Members,
For my final note of the year, I'd like to start off by saying it's been a pleasure serving as your President. The year was not without its challenges, but I'm proud of the work our Board and staff put in throughout the year to manage the restrictions and fluctuations to our business. And to our members, I'd like to acknowledge the continued support of the Club all year long (and a special shout out to all the members that contributed to the Club Fund)!
If you've noticed the sound of hammering, drilling, and grinding, from time to time, don't be alarmed. It's only the sound of progress. BLT, our contractors have been working hard to gut the old Grill and start the next phase of the reno. There have been no major surprises in the demolition stage, and the teams are on track with the original timeline. Your patience is appreciated as the projects progresses.
The Club is looking very festive, and I'm sure many of our youngsters will be excited to see Santa Claus make his return to TCC in the coming days. Our Dickens' Brunches and Festive Lunch/Dinners continue to be member favourites. We have limited space left to book your holiday dinners at the Club, so don't hesitate to reserve a table if you are looking to celebrate with your co-workers or family. If you're in a pinch for time, or just want to take the hassle (and dishes) out of the equation, visit tcc2go.com. Having purchased items before, I think you will enjoy TCC's take-out.
I'm excited to be part of a fireside chat with former Governor of the Bank of Canada, Stephen Poloz, on December 9. I've known Steve professionally and personally for the better part of 20 years and we could not be hosting him at a better time given today's economic uncertainties in Canada and around the world. I'm sure we will all get a lot out of Steve's commentary and there will be plenty of opportunity for questions. I can confidently say everyone in attendance will leave the talk enlightened.
Our Annual General Meeting will take place virtually on Monday, December 13 at 10:30 a.m., with a sit-down reception following at the Club. All shareholding members who received notice may RSVP at concierge@tcclub.com, or phone 604 681 4121. A link will be provided to you ahead of the meeting.
I want to wish everyone a safe and happy holiday season. I look forward to passing on the torch to the incoming president after the AGM and seeing what 2022 has in store for us. You have a dedicated Board who love their Club! Take care of yourselves and thank you for giving me the opportunity to serve as your President for 2021.
Stewart Marshall
Terminal City Club President