Read October 2021's Terminal City Times here!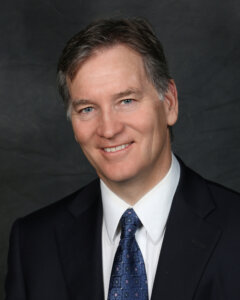 Dear Fellow Members,
I want to acknowledge all of you (along with your guests) for being understanding and adaptive to the new public health order on proof of vaccination. We appreciate that views on vaccinations and passports are not universal; however, our policy is to comply with the PHO orders, believing their understanding of COVID-19 medical risks will allow us British Columbians to be safer. Our thanks to our Member Services team at the Front Desk, who have gracefully managed the task.
The Club is now into its new fiscal year for 2021/22. Management and the Board are ready to take on all the necessary challenges that may come up. If we've learned anything from the past fiscal year, it's that preparedness is key. Staff and the Board have approved a budget and 5-year plan that will reflect these challenges.
Our Club continues to perform well considering the current challenges; however, we are down significantly in most areas compared to pre-pandemic 2019. We are seeing a slow uptick in our important Banquets and Catering business, with regular meeting groups returning to the space, along with a few new faces. As you can guess, it will take some time before it's business as usual, as far as large-scale events or banquets are concerned.
Do you have a special family occasion coming up, or want to wow your clients with a personalized event? The Bespoke Dining Experience is a perfect opportunity to get creative with help from the experienced staff at TCC. Customize the menu, the drink pairings, the décor, or whatever else you desire with this special offering.
Our member-led discussion groups, including the Lunch Exchange, Discussion Group, and TCC Salons, are officially back in-house, so keep an eye out for details online. Live music will continue indoors every Thursday to Saturday through October; check the schedule on page 3 to ensure you catch your favourite performer. Also, keep your eyes peeled for our new cocktail list, some of which were debuted at our Gourmet Dinner last month.
Sports season is in full swing in the Lions Pub. Be sure to catch NFL football games every Sunday, the return of our Vancouver Canucks, and hopefully some post-season baseball from the Toronto Blue Jays.
A quick word that our Annual General Meeting is coming up on Monday, December 13. Stay tuned for further details in the coming months.
With Thanksgiving (and Halloween) right around the corner, I hope everyone has the chance to connect with family and friends this month. Maybe this Thanksgiving will finally be the year that you decide to keep things simple. The TCC culinary team have done the heavy lifting for you – if you haven't already, put in an order for the Holiday Turkey Meal Kit from tcc2go.com. Our beverage experts can also assist you with selecting a couple bottles of wine to pair.
I'm thankful that our Club continues to be a safe space for our members and guests, and for the fantastic service our staff continues to provide, day in and day out. Take care and stay safe, everyone.
Sincerely,
Stewart Marshall
Terminal City Club President