Read September 2021's Terminal City Times here!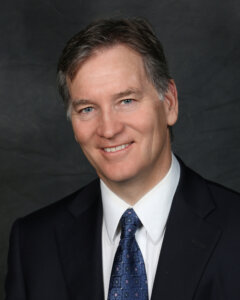 Dear Fellow Members,
Summertime is coming to a close; I hope you all had the chance to experience the Club these past few months, whether it was during our heat wave, in our restaurants, our Fitness Centre, or meeting with a client for the first time in ages. It was nice to finally see a few more familiar faces around the Club.
Another thing that's coming to a close is our Club's fiscal year at the end of September. Our budget for the 2022 fiscal year is set to go, and we'll be sharing the Club's financials from 2020/2021 ahead of our AGM on December 13. As you know, 2021 was not without its challenges; our management and the Board will continue to be as thoughtful as possible in its decision making coming out of the pandemic.
The Club will be following the new Public Health Officer's order on proof of vaccination starting September 13. Our members and guests will be required to show proof of vaccine for our restaurants (indoor and patio dining), in our Fitness Centre, and for organized indoor events (such as conferences, meetings, weddings, and banquets). We will monitor the specific details of the order as they become available, and keep the membership informed of how we'll be managing this.
Some of our member-led discussion and speaker events like the Discussion Group and Lunch Exchange will be returning to the Club this month. We're looking forward to a fuller events calendar this fall. Fingers crossed we can safely host some larger groups in the coming months.
Are you looking to expand your knowledge of wine? Our Wine Director and resident expert DJ Kearney will be offering WSET Level 1 in October and WSET Level 2 in November. The Wine and Spirit Education Trust (WSET) is one of the leading bodies of wine-education based out of London, England, and will help you channel your inner sommelier. See page 8 for more information, or email [email protected] to register.
Our Grill renovation is nearly underway. We are pleased to have BLT Construction Services on board as the General Contractor. Management aims to have as little interruption to our restaurant service as possible. Service will be available on the main floor and Grill patio. We'll keep you updated as the project progresses. In a few months' time, we'll have a brand new restaurant to unveil!
The Nominating Committee is still in the process of selecting a new candidate for our Board of Directors. If you, or someone you know would fit the mold, please reach out to [email protected] for more details.
I hope everyone has a pleasant start this fall. Let's hope for some cool breeze and sunshine before the rain comes in. For all the parents, I hope the transition into the new school year is a seamless one. Take care of yourselves and be safe.
Sincerely,
Stewart Marshall
Terminal City Club President