Read August 2021's Terminal City Times here!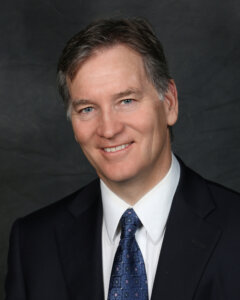 Dear Fellow Members,
Each month in this letter, I try to include a few comments about the Club's financial health. I've talked about the hard work our Board and management have undertaken over the past several years in keeping our financial house in order, followed by the tremendous challenges of operating a hospitality-based business through the COVID-19 pandemic. The perseverance of our staff, paired with the loyalty and understanding of our members has allowed us to keep the Club open for the vast majority of the past 18 months. For that, I am extremely grateful.
As we emerge from the pandemic, several factors will impact the Club's short- to medium-term financial picture: government wage assistance will be discontinued; fixed costs such as insurance and property taxes have increased significantly. More broadly, prices are up, including food. There is also a shortage of hospitality workers due to a very competitive labour market. The nature of a pandemic means it's difficult to predict how quickly (or not) society will return to those behaviours (conferences, luncheons, parties, weddings, banquets) that are key to our business. The Club's Board and management are working hard to meet these challenges and ensure financial sustainability while remaining true to our purpose as a member-based organization. We do anticipate an increase in dues next year, but our hope is that it is a modest one.
Despite the challenges, it's been great seeing the Club getting a bit livelier with restrictions easing. If you haven't had a chance to return, we would love to welcome you back. We've had a few weddings in July with more on the books this month, and we continue to see growth in our Catering and Banquets departments. As you know, the return to full-scale business as usual will be a gradual one. If you, or someone you know is looking to book space to entertain, don't hesitate to reach out to our Catering team at catering@tcclub.com.
Events are starting to pick up with most member events returning to the Club. Don't miss two very special offerings this month: Sunny Summer Sips – an engaging beverage tour – and the August Gourmet Dinner featuring Solstedt Organic Farm. See page 6 for more information and be sure to register early. Live music will continue on the Grill Patio Thursdays through Saturdays from now until the first week of September.
The Club's Bespoke Dining Experience has been tremendously successful. It allows our members to work directly with our talented staff to plan every detail of the evening right down to a customized menu from Executive Chef Dan Creyke complete with ideal beverage pairings. If you have something special in mind, this is a great opportunity to wow your family and friends.
Our Member Referral program continues this month, so if you know of someone who would be a good fit at TCC, connect them with your membership team at joinus@tcclub.com. You and your referral will each receive $250 Club dollars if they submit an application for Resident or Corporate membership by September 10.
There will be an opening on our Board of Directors in 2022. If you or someone you know would be a suitable candidate for the TCC Board, please email gm@tcclub.com before September 30, 2021, to express interest. Our Nominating Committee will review candidates in the fall ahead of this year's AGM.
Lastly, enjoy the last month of Summer. Hopefully you get the chance to take those much-needed summer vacations or spend some quality time with family and friends. Take care of yourselves.
Sincerely,
Stewart Marshall
Terminal City Club President