Read April 2021's Terminal City Times here!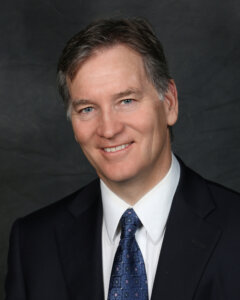 Dear Fellow Members,
We are now officially one year and counting into the pandemic. A year ago your board held a series of extraordinary meetings to plan our response to COVID-19. Uppermost in our minds was the heath and safety of our members and employees. Beyond that, we aimed to operate the Club as efficiently and as fully open as possible under the circumstances, while maintaining not only the premises, but the Club's solid financial position. The vaccine roll-out gives us hope for the end of widespread restrictions. We remain grateful for your patience and continued support.
Operationally, we are holding our own this fiscal year and seeing steady improvement each month. The government wage subsidy has been an enormous help. Revenue is way down but so are expenses, so we are more or less breaking even. We view that as a victory because our goal is never more than a modest profit that we can then use to reinvest in the Club's facilities. You can help the Club by dining, working out and parking here. If you are concerned about safety, try our take-out menu. It's terrific! If you're hungry, I recommend the tacos.
It is noteworthy that we were never required to close our Fitness Centre after reopening with rigorous safety procedures in May, even though most gyms around the country were required to do so. I chalk this up to the extreme cleaning protocols management put in place. Our facility has seen such demand that we not only added cardio equipment on the outside patio, but also in the main Ballroom downstairs. A classier gym room you will never see.
In spite of new government COVID-19 related rules and regulations, TCC has had the privilege of increasing our total membership over the past year. I find that as impressive as I do surprising (the Club also thrived during WWII due to the wartime economy, so you just never know). Many of our new members are the result of referrals made by current TCC members. To recognize those members who helped us grow, an Appreciation Wall will be installed outside the Members' Lounge. Members who successfully referred two or more new members over the last year will have their names displayed. Thank you to everyone who has referred a friend or colleague.
I've had the pleasure of celebrating many memorable occasions at Terminal City Club over the years – Mother's and Father's Days, Christmas, Easter, retirement parties and birthday parties – but recently I attended a TCC event in which I am less seasoned – a Gourmet Dinner with Executive Chef Dan Creyke, Executive Sous Chef Malcolm Gibb, Wine Director DJ Kearney, and our service team. The theme was Japanese Flair, and it was really an exceptional culinary experience. The TCC Gourmet Dinners are scheduled in limited numbers at the end of each month and require some planning (i.e. making reservations), but it's worth the effort. I encourage you to explore this benefit of your membership.
Looking forward to spring coming any day now, all the patio furniture has been taken out of storage timing well with Provincial Health Officers most recent notice of take out and outdoor dining only. Now we just need the weather to cooperate. As it was last summer, the Lions Pub patio will be extended into the street area to allow for physical distancing while maintaining a similar number of outdoor seats. Kudos to the City of Vancouver Street Activities Group and the Downtown Vancouver Business Improvement Association (DVBIA) for helping to support local businesses. More than 400 restaurants and coffee shops have activated patios on the streets in front of their businesses, and it has changed the look and feel of downtown Vancouver for the better.
Remember, not only is the Pub a fabulous patio spot, but TCC members receive 10% off food. Simply provide your TCC member number to your server when you order, and the discount will apply to any food ordered. The Pub also has gift cards available – they make a great birthday, thank you, or recognition gift. And finally, you can order your Pub food to go if you prefer. Just call ahead if you'd like to pick up, or access the menu through Uber Eats or Skip the Dishes for delivery.
Sincerely,
Stewart Marshall
Terminal City Club President