Read March 2021's Terminal City Times here!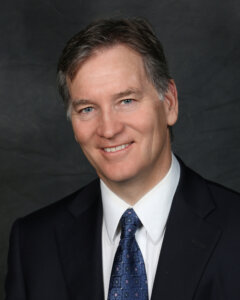 Dear Fellow Members,
When I was growing up, my father used to treat our family to the occasional dinner at Terminal City Club. Men and boys were required to dress in jacket and tie. The Club would lend you an oversized green jacket if you didn't have one. I found this out the hard way when I once had to dine in that jacket… it came down to my knees.
In those days, I think it's fair to say that Terminal City Club was a businessmen's establishment club. We're still a business club, but today we're so much more. Today our membership is much more diverse. Over 30% of our members are women (the first to join was in 1991). We are also younger, with 17% of our members under the age of 40. We also have around 325 spousal members. You can still feel the "tradition," but more and more we hear that people joined the Club for our fabulous Fitness Centre, the elegant Members' Lounge, the social events, the way we've embraced families, or simply the welcoming staff and atmosphere when you walk through the doors of the Club.
The first official day of spring is not far off. I am very much looking forward to the days getting a little longer, and the outdoor temperatures a little more welcoming. It has been a long winter for many of us. It's incredible to realize that it was a year ago (St. Patrick's Day, actually) that COVID-19 restrictions began to impact TCC's operations in earnest. It has been a roller-coaster ride since then, and while we all know that there is still a ways to go, there is light at the end of the tunnel.
We are all looking forward to the day that our patios start to open up, but until then, there are still safely-spaced indoor options to enjoy (with reservations encouraged, of course).
Easter looks a little different this year, with family-style brunch on Saturday, April 3 and Sunday, April 4. We will also offer Easter dinner on Saturday, April 3. While it won't include the traditional kid's free-for-all egg hunt, I'm quite sure that chocolate-seeking youngsters will still be delighted. This is one of our most popular events, so be sure to book your family's table today.
For the chocolate connoisseur and/or art appreciator in your life (or for anyone who deserves an extra-special gift), make sure to order one of TCC's incredible one-of-a-kind Easter chocolates. Our own TCC Pastry Chef makes a limited number of chocolate mushroom and avocados by hand – take a peek at page 9 for a preview. You can see a sample of these coveted, intricately decorated masterpieces on display in the lobby, and Member Services can give you ordering details.
Whether for Easter, or for any given weeknight, TCC's take-out menu has an amazing range of options. From Meal Kits and Entertaining Plates (4–6 people), to heat-and-serve comfort foods and delicious desserts, you'll find lots to please every palate. Peter our GM tells me that his new favourite "social" activity is the Meal-Bomb: order two of any Meal Kit (he likes Taco), deliver one to friends and take one home, and arrange to eat dinner "together" on Zoom.
Last but not least, a great addition for fitness class participants: TCC online fitness classes (there are lots – check the schedule on TCClub.com) will now remain active for one week after posting. So you can still enjoy your favourite workout, even if you can't make the exact class time.
The pandemic is certainly the Club's biggest challenge in modern times. Physical distancing doesn't lend itself to an office gathering on Friday after work, but we're doing our utmost to make TCC your safe place, whether for work, or a workout, or a meal with your family. On behalf of our Board and staff, I would like to thank all of you – TCC members – for helping to keep our Club safe and allowing our vibrant community to continue thriving. I'm grateful for the circumstances in British Columbia that have allowed businesses like TCC to remain functional throughout most of the past year, and I am also very proud of our organization in particular. Staff have been incredibly resilient and creative; and members have been respectful, accommodating, and positive. Together, we have managed to maintain a place that we can all feel good about – and these days, that is saying a lot!
I wish you health and happiness in the coming weeks.
Sincerely,
Stewart Marshall
Terminal City Club President