Read December 2020's Terminal City Times here!
---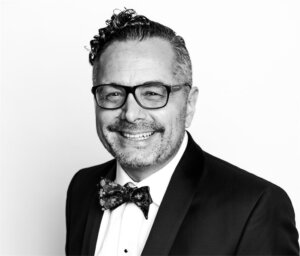 Dear Members,
It has been a pleasure serving as your President for the roller coaster that has been 2020. What a strange and unusual year it's been, certainly not what I anticipated when I took on the role last December. It's been a difficult year, but I'm grateful for the work our Board has done to adapt and face the challenges head on. I thank them for their leadership over the past year.
You may have seen my note a couple weeks ago about contributing to our Club Fund to support the TCC staff. Since we've put the call out, over 70 members have stepped up and contributed. A sincere thank you to all who have given! Your collective generosity will go a long way in helping out our staff over the holidays. This is definitely a "cherry on top" moment for my last few months as President. Online Contributions can be made up until 4 p.m. on Wednesday, December 2, if you are interested in supporting the team this Christmas.
I want to thank all of our members for adjusting to the new protocols and for supporting the community we've created at the Club despite the restrictions. It's been great to see members connecting at our virtual events, maintaining a fitness regimen at the Club or from home via our online classes, and finding a safe refuge in the Members' Lounge. Down in the Pub, Christmas has arrived early; enjoy happy hour all day, all month long, this December.
Special kudos goes out to the work done by the TCC staff throughout the year. We're blessed to have a dedicated crew that ensures our experience at the Club is a positive one, no matter what conditions they're faced with, I've enjoyed working with them over the past year.
This will be a year of firsts; first virtual AGM, first short term Club closure and the first time masks have been mandatory inside the Club. Our award for Club of the Year by the Canadian Society of Club Managers was also another notable highlight. I have no doubt that all of this will make our Club a better place as we move forward.
We'll be playing it by ear with respect to the current public health orders, and restrictions on events and gatherings, but tcc2go.com is always available if you need a change of menu at home. Masks remain mandatory in all areas of the Club while not seated; masks are also mandatory in the Fitness Centre unless swimming or exerting yourself on the squash court or on the gym floor. Please see page 13 for more specific detail.
Look forward to seeing you at the AGM if you are free at 10 a.m. on December 14; shareholding members, please register with Member Services. I wish all our members and your family a safe and happy holidays, regardless of how our celebrations will look. Let's continue to be grateful; what's the worst that could happen in 2021?
Respectfully,
Joe Corea
Terminal City Club President