Read May 2021's Terminal City Times here!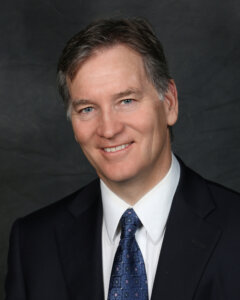 Dear Fellow Members,
May is the month of Mother's Day, and while current circumstances are still pretty tough, a celebration of Mothers brings with it a feeling of hope and healing. I recall one of the first times my family raised a toast to my own Mom at TCC Mother's Day Brunch. I was only about 13 years old, but I remember the feeling of luxurious abundance I got from all the beautiful food laid out, the carefully set tables, the sparkling chandeliers, the gathering together of families. I would love nothing more than to bring Mom for a lunch like that again this year.
However, with B.C.'s COVID-19 Circuit-Breaker regulations to remain in place until May 25, we're all going to have to be a little more flexible and resourceful with our celebrations this season. Thankfully, TCC has several great patios on four levels that are open for your enjoyment (but space is limited, so reservations are definitely recommended). Even if the weather doesn't hold up, or if you'd just prefer to be at home, you can enjoy some of your favourite TCC meals whenever you like by ordering ahead at tcc2go.com. (Hint: Moms love NOT having to cook.)
There's no question that the prohibition of indoor dining and gathering presents very difficult circumstances for every hospitality-based business, including TCC. But, while it may seem on the surface like everything at the Club is "on hold," I'm happy to report that in fact our members have shown an incredible level of engagement through TCC's online opportunities.
From virtual fitness classes, book club meetings, and discussion groups, Wine:30 and spirit education classes to Ask Me Anything Speakers we are still managing to connect with one another and stay happy and healthy.
Curiously, our dinner crowd the last year exceeds lunchtime diners, exactly the opposite of a few years ago when you could shoot a canon through the lobby without anyone noticing in the evening. This is probably a function of more people working from home, although the popularity of the Members' Lounge has changed members' patterns as the Lounge has become more of a destination. Another noticeable change is the number of families working out, swimming, dining, rather than a lonely businessperson squeezing in a workout after 5 p.m. and on weekends.
Behind the scenes, our Board of Directors and executive team are also committed to using these unusual circumstances as an opportunity. We have had many discussions about the impacts on member usage in a post-pandemic world, whenever that is. Will people return to their office, go to restaurants, bars and gyms without time limits?
The consensus seems to be a hybrid office/home-work routine is likely. The Board has struck several sub-committees as effective working groups to help us stay connected and bring recommendations back to the wider Board and staff group. Together, we intend to re-group, plan, research, and be ready to launch our full re-opening (whenever that comes) at a running stride.
For now, we recognize that we are fortunate to be able to keep our Fitness Centre open, with all of the public health measures in place to keep members and staff safe. On behalf of our Board and staff, I would like to once again extend our thanks to all of the members who have helped us remain open by following all the protocols. Your actions go a long way towards keeping everyone healthy.
I hope that the next month finds you and your family healthy, and looking forward to even brighter days coming soon.
Sincerely,
Stewart Marshall
Terminal City Club President