Read September's Terminal City Times here.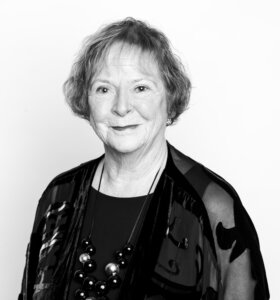 Dear fellow members,
Despite summer's slow start, I hope you all had a chance to spend some quality time at the Club, whether that was enjoying live music on the patio, attending a fun themed social, or finding relief in the air-conditioned space. Our handsome new Grill restaurant has been open since June and I hope you are enjoying it as much as I am. Maybe you've even found your new favourite table.
It is my special honour to announce the formal renaming of one of our beloved banquet spaces on the second floor, the Terrace Room, now the Zack Bhatia Room. Mr. Bhatia has a rich history with TC Tower and connections with residential, hotel, offices and the Club.
Activity in the Club always ramps up in the fall. Discussion groups and speaker series return to our events calendar after a summer vacation. Our exclusive wine and spirit Masterclasses are back, starting with a fascinating session pitting Bordeaux's Left and Right Banks against one another. A suite of very special labels will be poured, which is why seating is limited to only 30. Don't miss this special opportunity. Whisk(e)y lovers will mark the Bourbon Masterclass (September 28) and our famous Holiday Scotch Social (November 23) in their calendars.
For a kind of "liquid learning" you can put on your CV, WSET Level 1 & 2 in Wine is being offered at the Club this fall. Though your investment is awarded with formal certification if you take the short quiz at the end of the session, auditing is more than welcomed for those who simply want the knowledge and the opportunity to taste a range of exquisite wines. For more information, email wine@tcclub.com.
After a two-year hiatus, we are thrilled to be bringing our Annual Gala back to members on November 5. Save the date (and maybe the day after): our famous 007 Bond Gala is back. Experienced members book a room for the night at one of our local hotel partners – Auberge, Le Soleil, the EXchange Hotel, or the Wedgewood.
September also marks the end of our Club's fiscal year. Our Board and management have finalized the 2022/23 budget and will present the Financials at our AGM on December 12. This year hasn't been without its challenges; we are facing significant increases in all our costs, including food, labour, and property tax. As our business continues to adapt to a rapidly shifting landscape, we thank you, sincerely, for your continued support. If you are interested in becoming more involved at your Club, the Nominating Committee will be starting the selection process for a new addition to our Board of Directors for 2023. To learn more about this opportunity, please reach out to gm@tcclub.com.
Don't forget to weigh in on our short monthly survey. Your comments help us improve our Club offerings and prioritize enhancements. As a result of your feedback, management is working on some exciting additions to the Club; stay tuned for more details later this fall but I think those looking for first-class workspace will be extremely pleased.
In the meantime, let's hope for some late summer warmth and a pleasant transition into fall. Take care of yourselves; I look forward, as always, to seeing you around the Club.
Sincerely,
Marian Robson
President, Terminal City Club