Read May's Terminal City Times here. | Take May's Monthly Member survey here.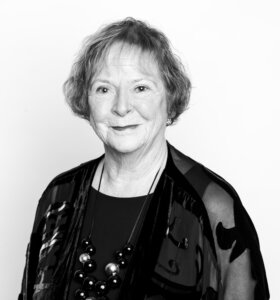 Dear Fellow Members,
After what feels like an unusually cold and temperamental April, we arrive at spring's most optimistic month. It feels like anything can happen in May. Spring is our most reinvigorating season, and we are delighted to unveil our elegant new Grill restaurant to you later this month. Thank you, sincerely, for your patience. Now, we are amply rewarded with a handsome new space to enjoy and to share with our nearest and dearest. Our culinary team is also keen to find new inspiration and creative expression in the playground that is their expanded kitchen!
I have been a member for 30 years and, as many longstanding members know, the Grill has served us well since the tower opened in 1998. It's familiarity and consistency has been a strength, but this contemporary refresh is an upgrade that our members can be proud of. On behalf of our Board, staff, and members, I'd like to express my gratitude to Jennifer Kurtz (Kurtz Design), our general contractor BLT Construction, and its teams for their amazing work. I'd also like to thank Robert Pankhurst, TCC Director of Banquets, who helped manage the project. The space looks splendid and opening details will be shared soon. It is also my special honour to announce the Dr. Cheung Chef's Table, a 14-person private dining room tucked behind the Grill restaurant. Our Board is proud to name this space after past president Dr. Ignatius Cheung; the Chef's Table will be available to you for your most special celebrations.
If you have not yet had the pleasure of booking a Bespoke Dinner Experience during the past two years, I encourage you contact reserve@tcclub.com to save your summer date soon. Depending on your creative vision, our culinary and beverage team will design a custom menu and drink pairing for you and your lucky guests for an evening to remember – we all have much to catch up on! Last month, I learned that a film-buff member celebrated his birthday with a spectacular movie-themed dinner, so I encourage you to get creative – our team will enjoy the challenge.
The Club, along with many in the Hospitality industry, has experienced a high turnover rate the past two years. To stay competitive and retain our people and high-quality of service you expect, effective June 2022, the Board has unanimously approved increasing our service charge from 17% to 20%. Non-member Catering service charge will now be 22%.
It's been heartening to see some of the Club's pre-pandemic vibrancy return over the past month. In April, we hosted our first Members' Wine Tasting in two years, welcoming more than 100 members and their guests to a launch of our new Club wines. Our sparkling, white, red, and rosé wines were made with care by Okanagan Crush Pad, and the accompanying labels – cheerful, expressive, and energetic – were designed by our own Marketing Coordinator, Josephine Ly.
As we make our return to a full events calendar, I encourage you to weigh in on the kinds of offerings you would like to see featured at your Club via this month's survey. We are proud to offer a diverse events calendar including unique dinner salons, riveting discussion groups, exclusive "liquid learning" opportunities, rewarding networking lunches, and engaging Gourmet Dinners. Still, there's more to come.
As the weather improves, I look forward to seeing you on a patio soon.
Marian Robson
President, Terminal City Club