Read June 2021's Terminal City Times here!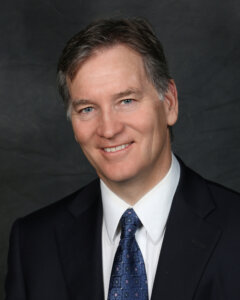 Dear Fellow Members,
I hope you all had a safe and productive May. It was a challenging month, given the Circuit Breaker regulations that continued until the May Long Weekend. As we inch closer and closer to the summer in the weeks ahead, I am encouraged that we are nearer to a sense of normalcy around the Club. We are happy to be back and operating under the new Public Health Officer orders that were recently announced and anticipate restrictions to lift further following the second vaccine shots getting into arms of British Columbians. If you have not yet signed up for a shot, I encourage you to do so.
As I mentioned in previous letters, our Club is faring reasonably well under the circumstances, but a long way from the kind of performance to which we are accustomed. For example, in a typical May we do several hundred thousand dollars' worth of catering, whereas this month (as has been the case for the past year) we have done virtually none. The Lions Pub revenue is also down dramatically. Amazingly, the Grill is thriving better than before the pandemic, augmented by decent takeout revenues. Nevertheless, our overall food and beverage business is running about 30% of normal.
As we celebrated our mothers last month, June is for the dads out there. As was the case in May, we will have to find new ways to express gratitude for the father figures in our life. If you choose to celebrate at the Club, we will have Father's Day themed fresh sheets available for both brunch and dinner all weekend long. Don't forget we can also set your family up with takeout options at home via tcc2go.com.
Hopefully, many of you had a chance to experience our patios with the great weather we've been having. I am confident we will have plenty of good days to take advantage of this month too. Be sure to get those reservations in! Speaking of patios, our live music series will continue from Thursday to Saturday throughout the summer. Keep an eye out around the Club for a schedule of performers.
Our events continue to roll along virtually. Our TCC Book Club, Lunch Exchange, Discussion Group, Wine Wednesday and Meditation Class can all be booked through Member Central. Also, if you didn't have the chance to catch John Furlong talking about ways to re-set, the discussion is worth watching and can be found here at ohboy.ca/tcc. Kudos to Oh Boy Productions, and a big thank you to the 70+ Club staff who joined the call. Of course, a big thanks to Mr. Furlong for his uplifting message. As I'm sure you know, we'll be back to offering events in-house in the very near future!
Our membership continues to evolve. Two encouraging trends are:
Four out of 10 new members are women. Our female membership has grown approximately 75% over the past five years.
We have also seen quite an uptick of younger members over the past five years with 62 new members between the ages of 20-29. 20% of our membership is now under the age of 40.
Demographics will always change in a dynamic environment like TCC and I'm proud that our numbers better reflect the community we live, work and play in. I look forward to seeing you around the Club in the weeks ahead!
Sincerely,
Stewart Marshall
Terminal City Club President