Read October 2020's Terminal City Times here!
---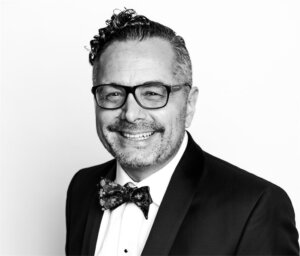 Dear Members,
I hope everyone is getting acclimatized as we settle into the fall. As we all know, summer gave us a little bit of everything, and we can only hope for some consistent blue skies and brisk sunny days this month.
It's been great to see the Grill and the Members' Lounge bustling (to a degree) over the past few months. The energy is palpable, which is testament to our Club's ability to create a safe and welcoming environment for our Members and staff. This certainly won't change as we continue to navigate the climate as best we can with health and safety top of mind.
The Club wrapped up its fiscal year September 30, 2020, and continues to see progress in many aspects of the operation, but understand that it will be a while until it is business as usual. The Board of Directors and the staff are prepared at a moment's notice, should BC's situation change or new rules are imposed. This is a very strong possibility, and we want to assure our Members that should this occur, we will continue to operate in the safest manner possible under the current Public Health Orders. I sincerely hope this doesn't happen, but preparedness is a high priority at the moment.
You will see a call out this month for our Annual General Meeting on Monday, December 14. The AGM will feel a lot different this year, with attendance done virtually. Should you have questions, or concerns that you'd like raise at the meeting, I encourage you keep them in mind and don't hesitate to ask them at that time or email gm@tcclub.com and we will get to your question sooner.
On a lighter note, we will officially accept our award for the CSCM's Large Club of the Year on October 5. It's a tremendous achievement for our Club, and is certainly well-deserved given all the hard work. You may see some new hardware around the Lobby the next time you are in the Club… To celebrate, we'll be sharing as many stories about the Club as we can throughout the year, so keep your eyes and ears open for some of our rich history.
Events will continue via Zoom, and in-house when spacing permits; be sure to login to Member Central to access these exclusive offerings. Live music will continue Thursday to Saturday nights for the rest of the month, most likely indoors as our patio days are limited, so be sure to get those reservations in ahead of time. For all you football fans out there, we'll be showing Seahawks games every Sunday (or Monday night) in the Members' Lounge and Lions Pub all season long.
With Thanksgiving (and Halloween) on the horizon, I hope many of you can still connect with friends and family as safely as possible. Let's continue to stay positive and be thankful, despite the unique circumstances we're faced with. If we haven't seen you at the Club in a while, don't hesitate to stop by; the staff and Membership would be happy to see you.
Respectfully,
Joe Corea
Terminal City Club President